Today I have a very easy nail art design to share. I did these nails several months ago, for a spring nail art contest which I then never submitted the pictures to... At any rate, I figure they have relevance now as I attempt to breathe new life into my blog. Consider them a plea not to forget about me! =P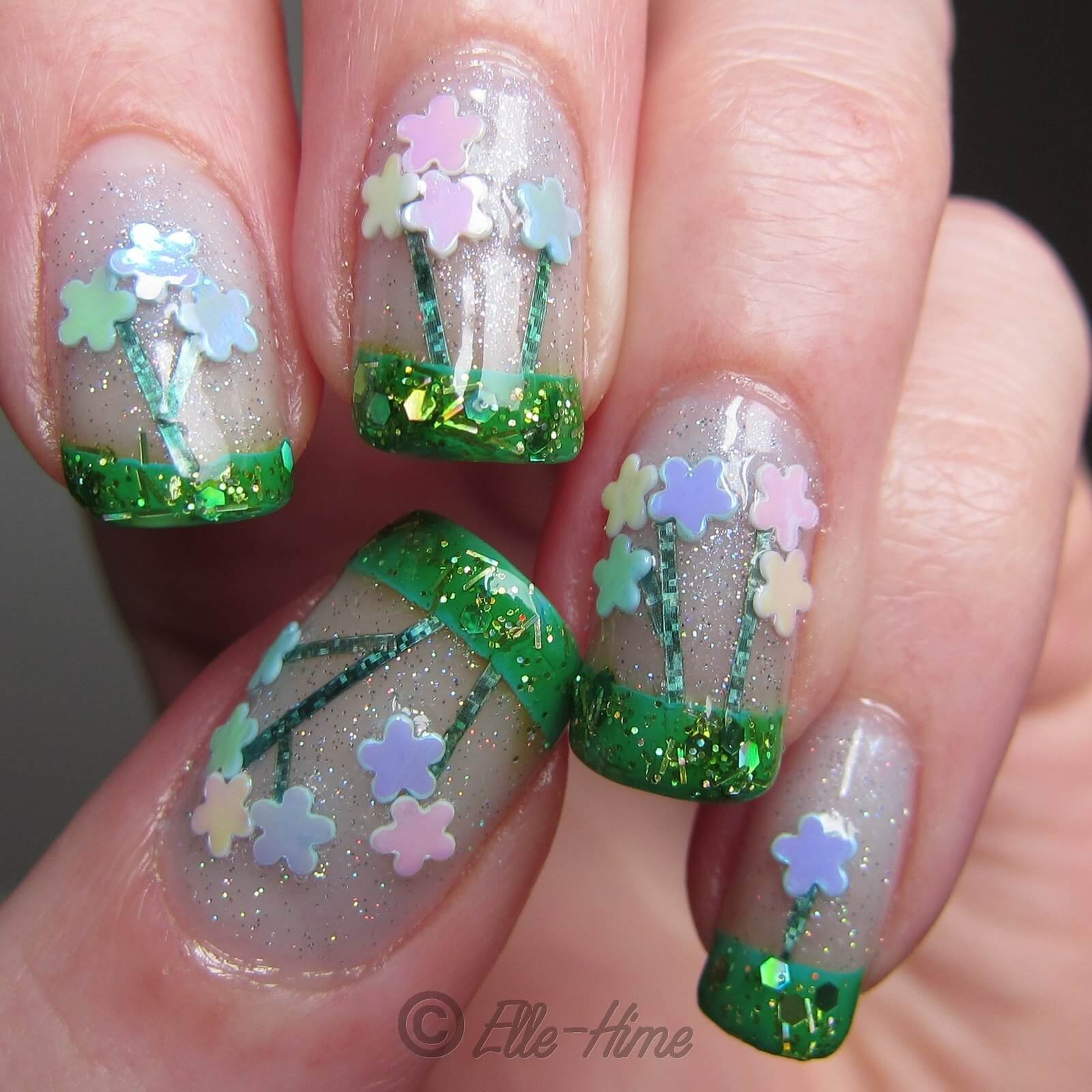 I just LOVE these~!! Ahem. I had to get that out. You see, forget-me-nots are one of my most favorite flowers. =) And they were easy to mimic since they are a basic 5 petal shape. The steps I used to make these are after the jump.
Start off with a pale base coat (mine was sheer blue), which I topped with a holo microglitter because everything looks good with that... I used my favorite: China Glaze Fairy Dust
Wait for nails to dry
Cut small bits of green striping tape and create stems on the nails, using smaller pieces to branch off from the main stem.
Use tape or french nail guides to tape off tips, and paint them with a green polish. Mine was China Glaze Four Leaf Clover
Cover that green with a green glitter. I used Dare to Wear Disc Jockey because the bars made me think of grass, but it's grass-stain green base doesn't really match FLC... oh well!
Take away the tip guides, carefully! They might try to pluck your flower stems.
Cover everything with a thick clear coat and press clusters of white and blue flower-shape paillettes, or "spangles" into the wet polish.
Finish the nails with lots of top coat to seal in the flowers!
Here is a shot of the finished nails with flash. And yes, I used just two colors of flower paillettes. They all have a iridescent coating on them that shines pinky-purple, which works perfectly as forget-me-nots because they come in all those colors!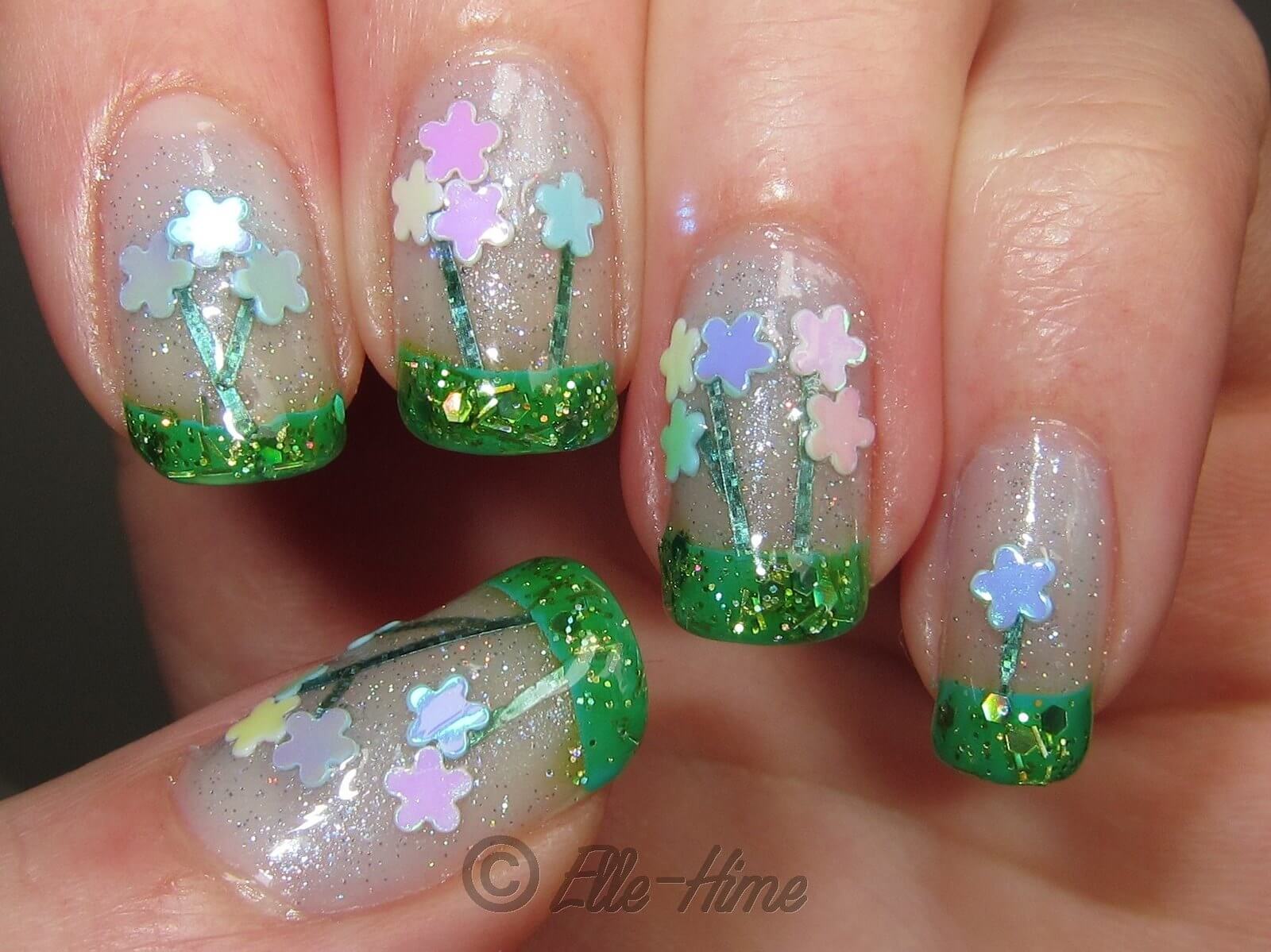 I absolutely loved wearing these and I'd definitely do them again, perhaps in different color variations! In these colors it makes for a soft and dainty look, but with bright flowers it would be a good summer manicure.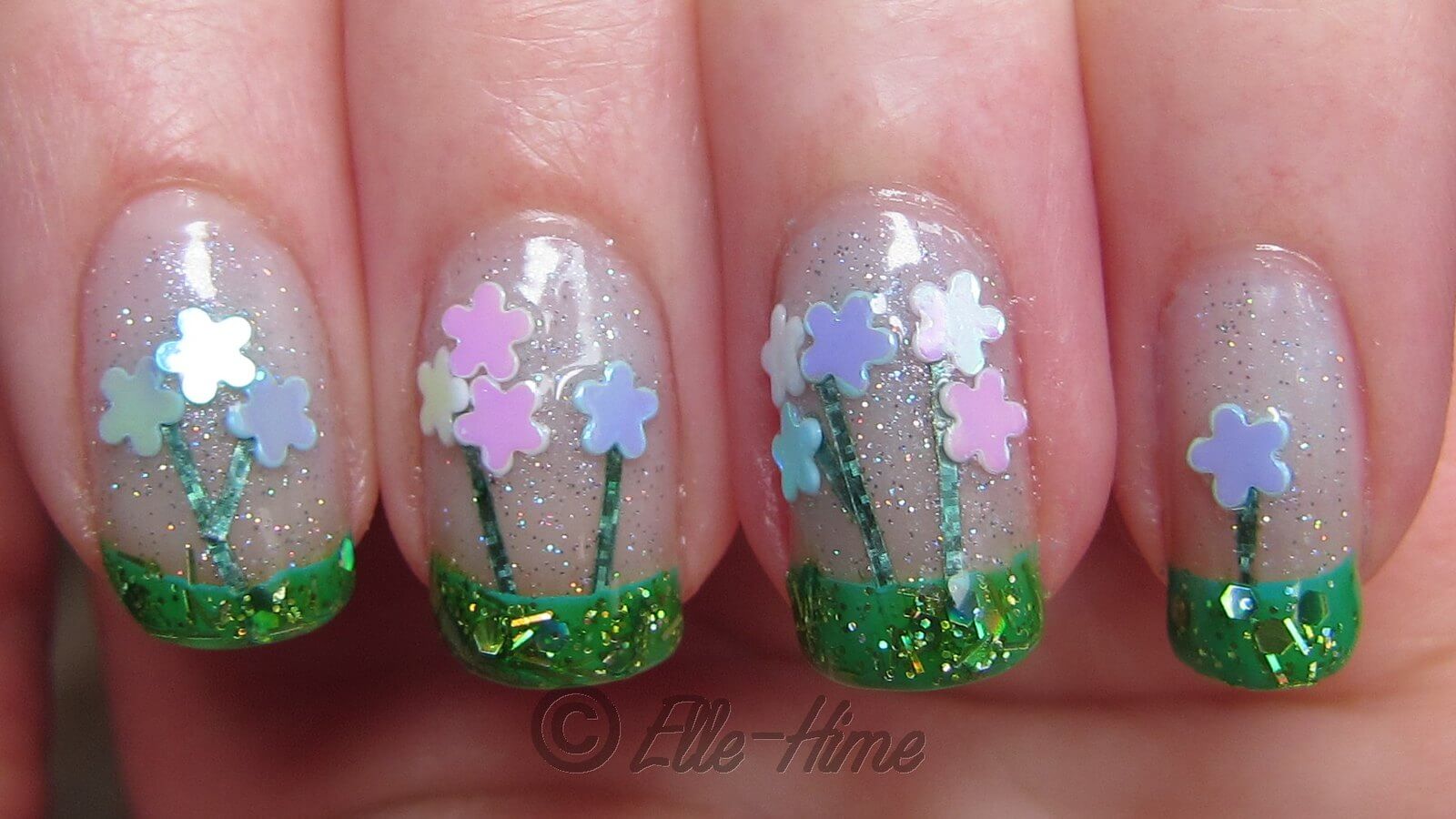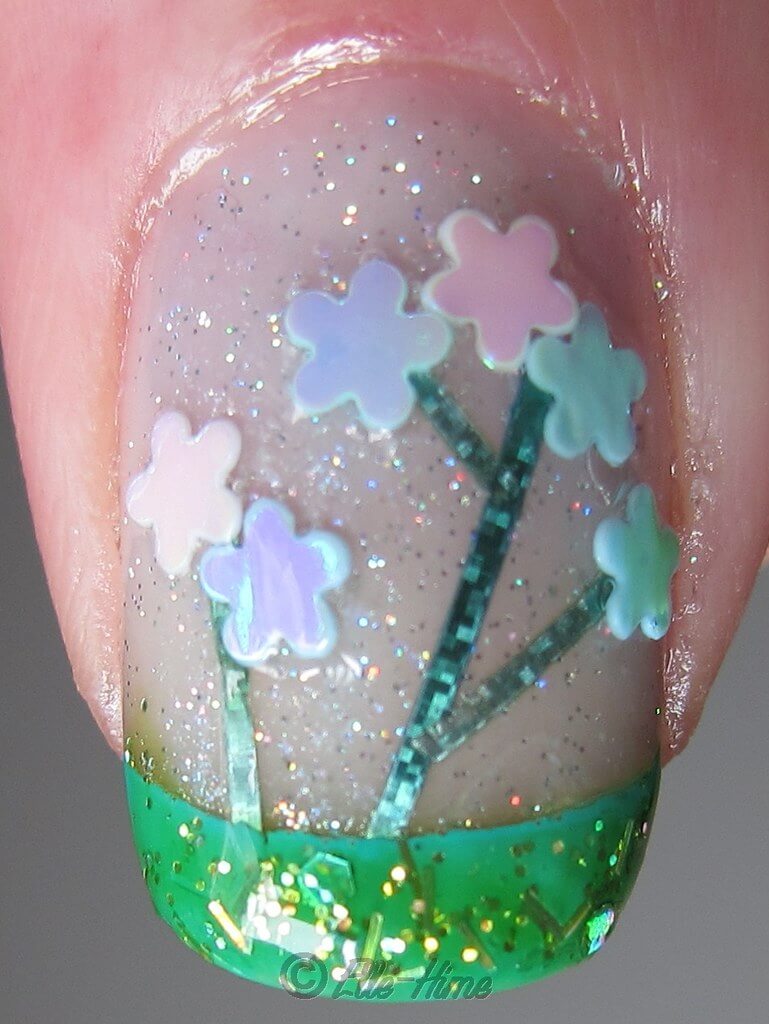 What do you think? Would you wear these?
Like I said before, these were originally for a nail art contest on another blog. I just focused on doing my nails and then took pictures of them. Would anyone want to see a step-by-step tutorial, or is the text description above clear enough?
Also, I will be posting an update of what went on during the big blog hiatus. I wanted to get a nail post out before everything around here seemed to involve walls of text, though. ;)
Thanks for looking!