My computer was "in the shop" recently. Afterwards I was so busy that I didn't immediately get it all back to where I need to be for proper image editing and blogging. Basically I've got an awesome new hard drive... but it's still missing some of my most-used programs! I had to set up my watermark again, and so it is a tiny bit different now. I found a few old pictures on my camera (from April...) to test it on, and figured I may as well slap them into a blog post.
How's that for meaningful blogging inspiration? =D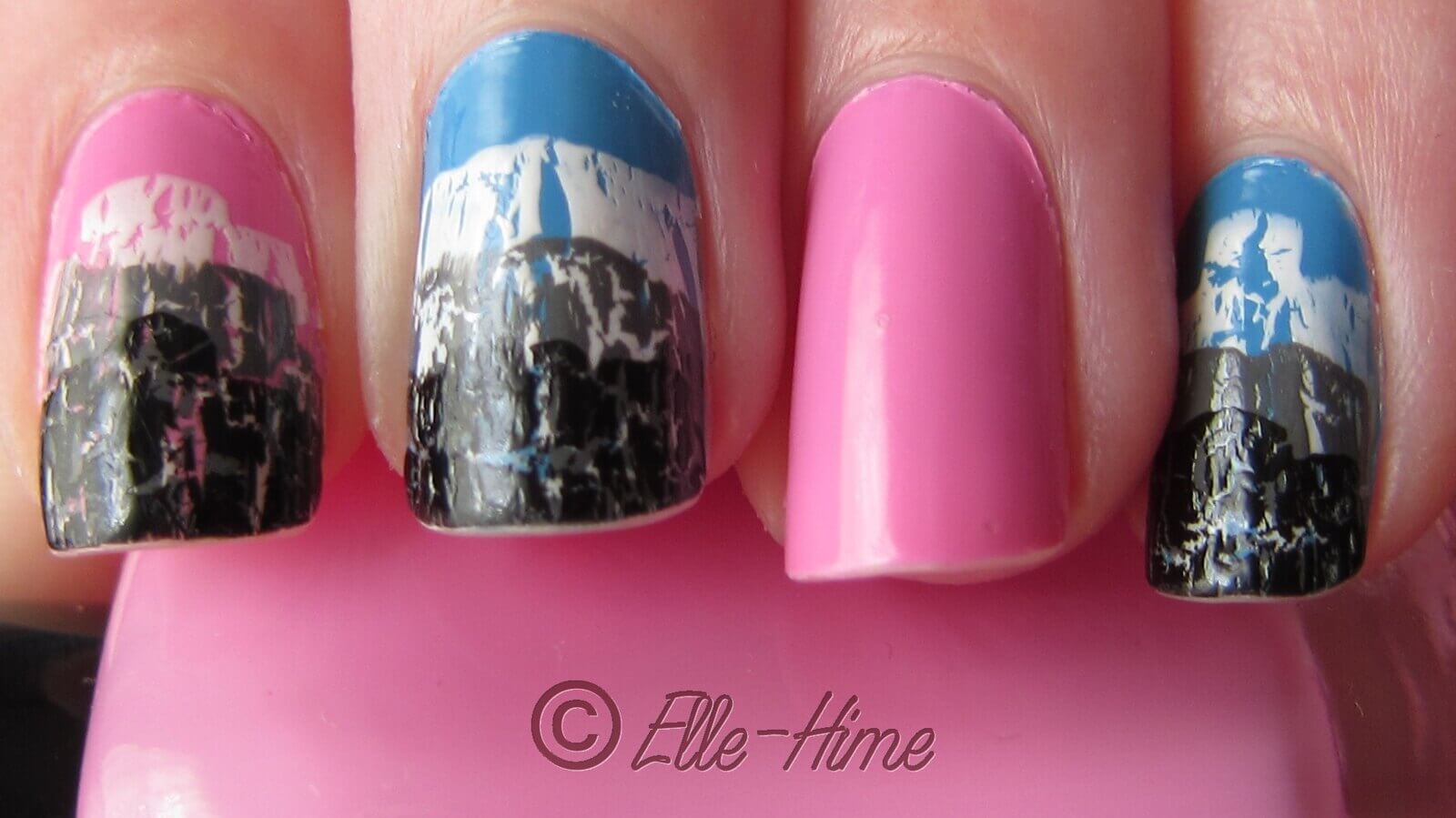 The above nails are showing tip wear because I had already worn the mani for two days. The colors used were
Zoya
Sweet (pink) and Yummy (blue). I love them both and have a couple pictures of them without the crackle. I used
China Glaze
crackles and the gradient technique should be self explanatory, with the key being layering them properly - check out my
really old how-to post
to learn how to do this perfectly!

My nails alternated colors all the way across, so my left hand had a pink bare accent nail (can an accent nail have no art? I think so!) and my unphotographed right hand's was blue. Very easy manicure!


There, a quick little post! One of my projects is to go through the two SD cards of pictures from this spring and summer, and post the various swatches and manicures I had done. This is a start!

A bit of exciting news on the photography front: I'm finally getting a little tripod for my camera during these close-up polish shots. My hand is just too shaky on it's own. I've been meaning to get a tripod for ages, but it's all thanks to my husband that I have one coming in the mail. Woo! ♥