I finally caved and hunted down some of the goodness that is Revlon Whimsical! Once I had this polish I wanted to wear it right away because I was in the mood for a pastel. I used 1 coat of China Glaze Kinetic Candy as a base, and them two coats of Whimsical...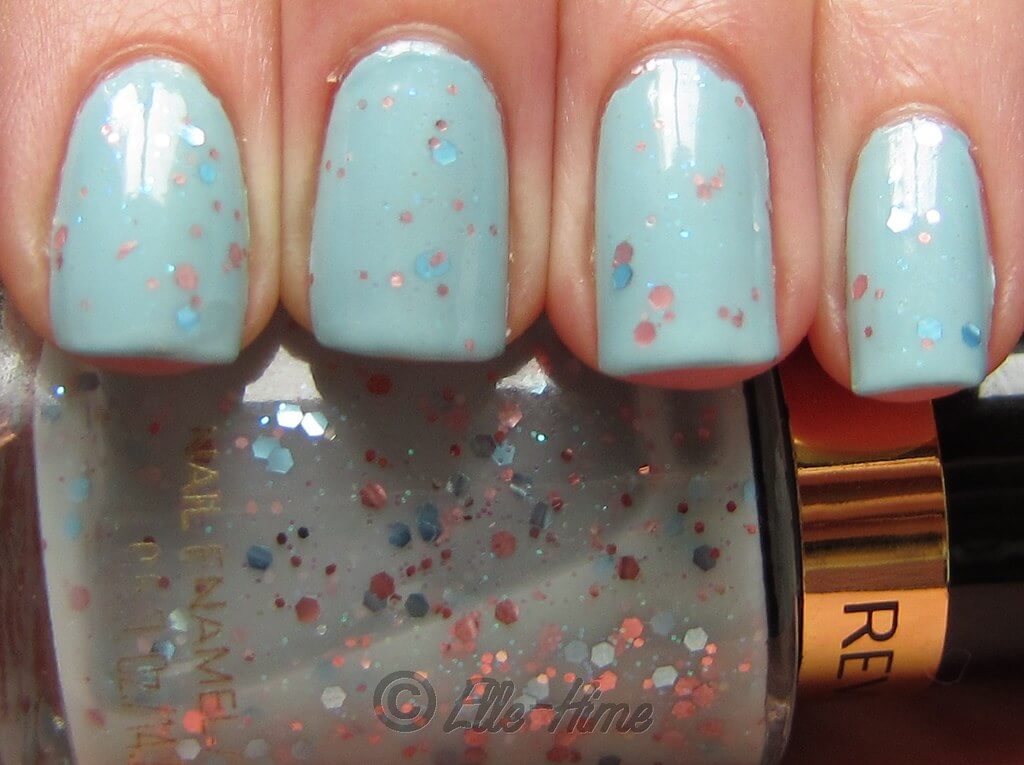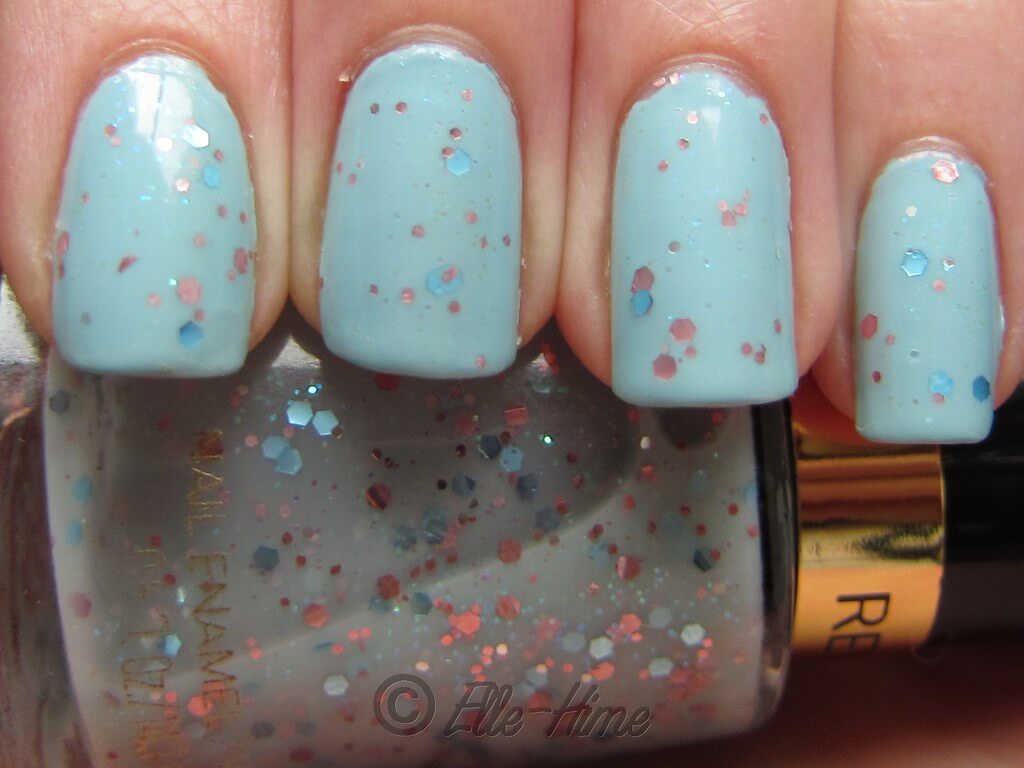 Read on for more pictures and what I think of this polish!
First off, I had been under the impression that this was just pretty pale pink and blue glitter in a dusty blue base. I must have forgotten that has more to it that that! Yes, there are three sizes of the blue and pink glitters, but there are also iridescent glitters, and a sprinkling of silver! Here in my bottle shot you can see the color shift in the iridescent glitter, they shine pink/purple/aqua/blue.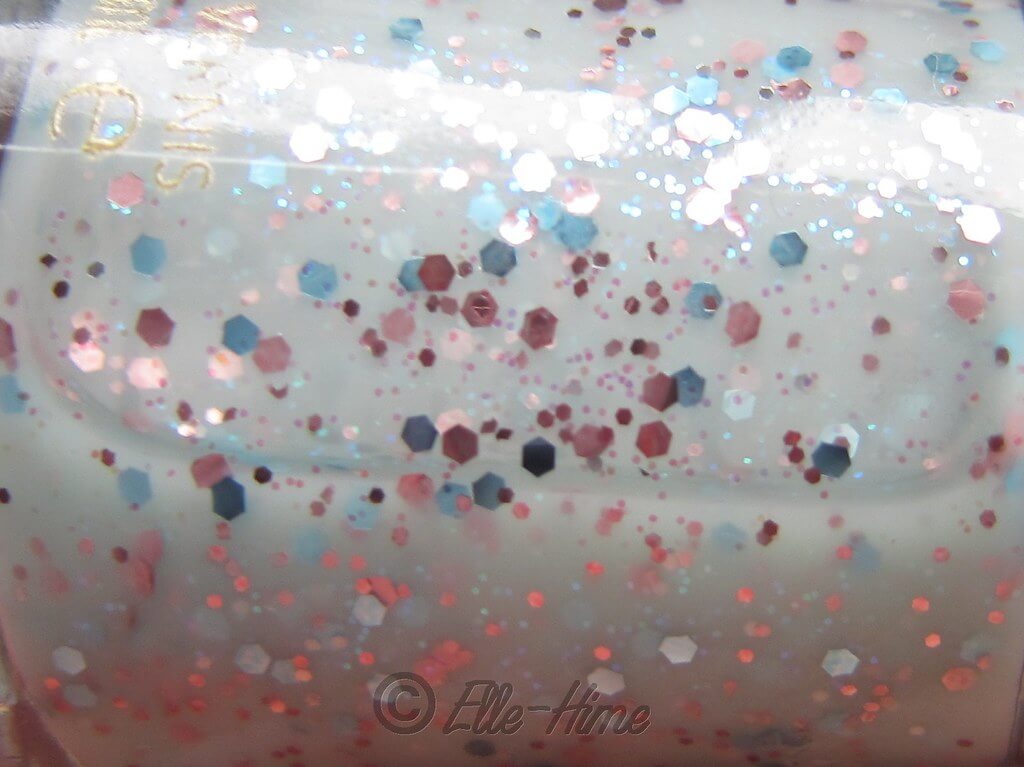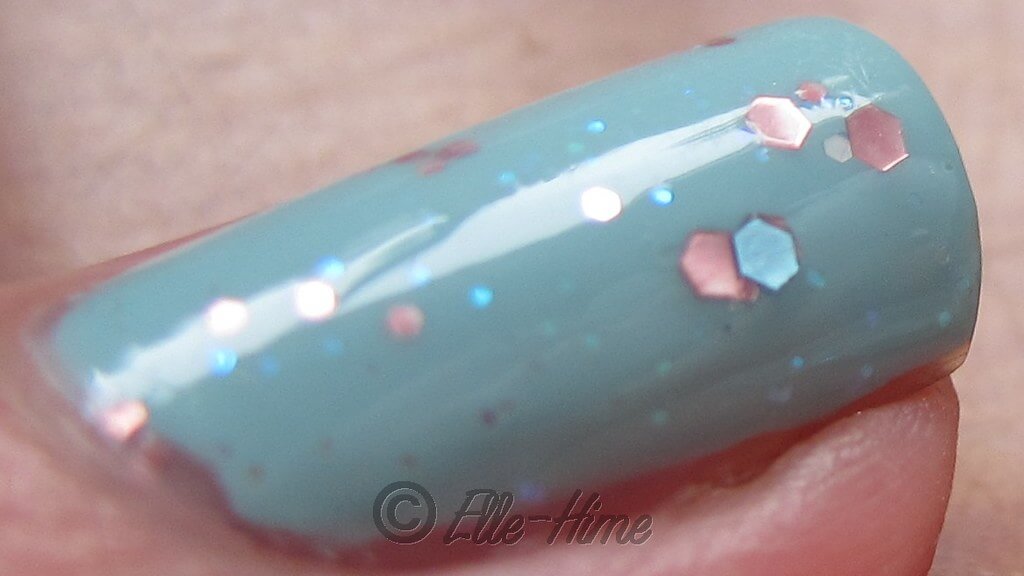 And there you can see all those glitters on my nails, as well as a gorgeous shine! Whimsical was easy to work with and the glitters distributed nicely. The two coats I used leveled out nicely. On it's own it would have dried with some texture but my top coat smoothed it right out. China Glaze Kinetic Candy pairs perfectly with Whimsical. My fiancé and I both thought these were good "robin's egg nails".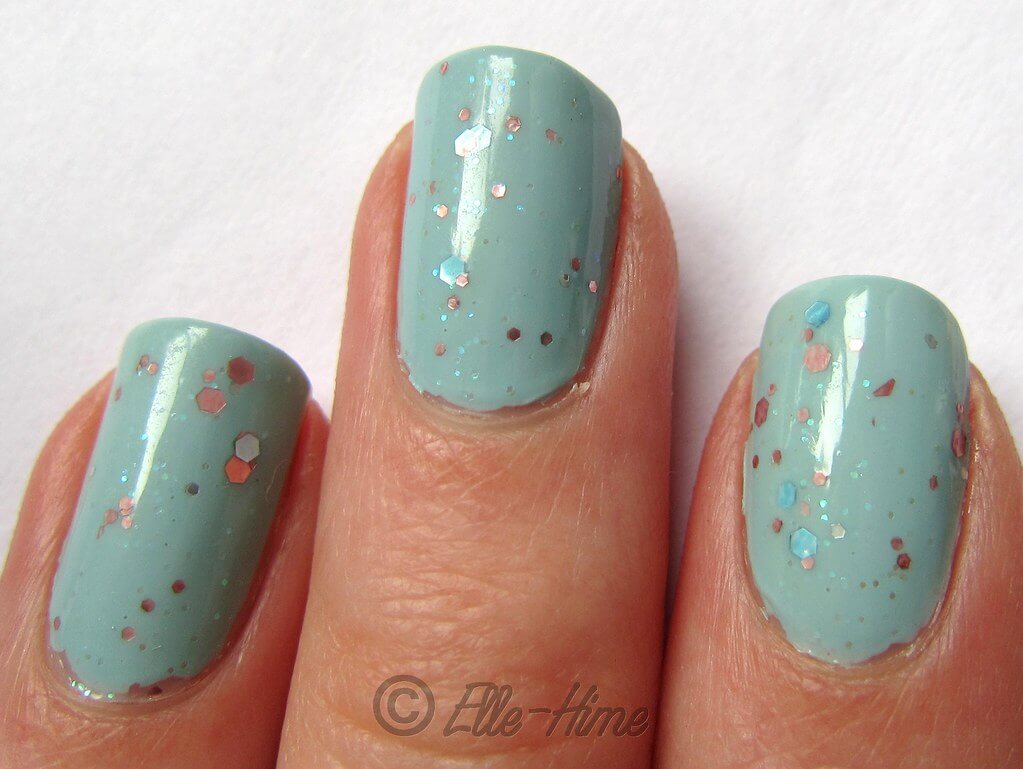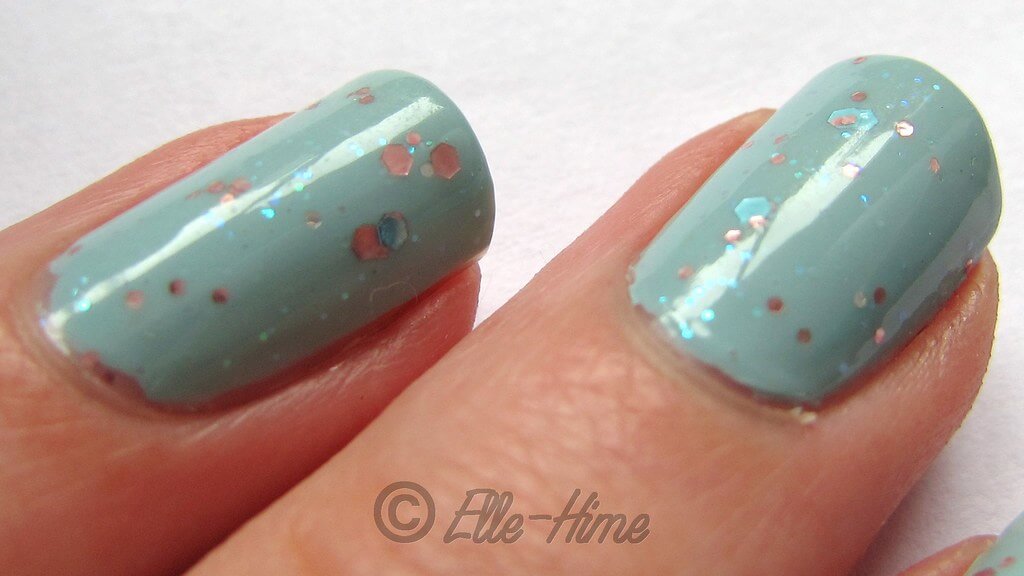 Really, the name Whimsical is so perfect for this polish! Everyone knows this is a dupe of
DL
Glitter In The Air, but this is far more affordable. It is durable and shiny to boot!
Revlon
has really impressed me and now I'm starting a little collection of their brand! Any other polishes by them that you suggest? Thanks for reading! =)