After noticing that my salon is using microfiber towels to dry hair, I decided to try it myself. I found the AQUIS Essentials Microfiber Hair Towel. Read my thoughts below!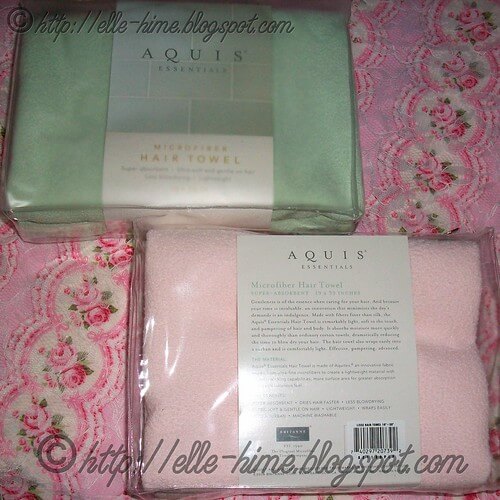 The towels I picked are the Large, or 19 by 39 inch size. I have one in Pink and one in Celadon. They come in simple plastic resealable-zipper bags, which are nice for storing bath products in once you take your towel out. The microfiber material manages to be super soft without the awful texture that some microfiber has. (You know that catching-on-every-particle-of-your-skin feeling?) They have a stictched on logo and a loop tag. I don't recommending using the loop tag for hanging, it eventually starts ripping away from the weight of the towel.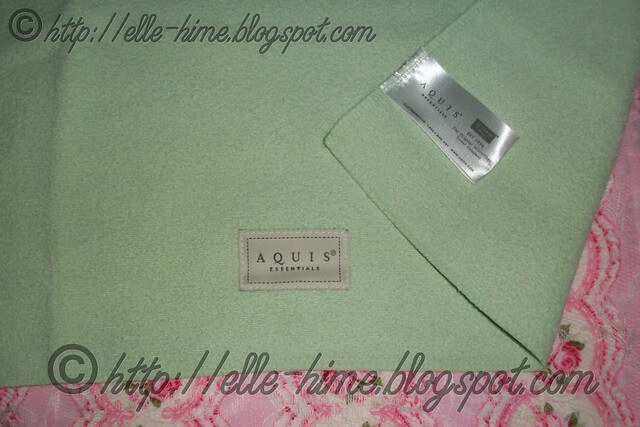 I believe this does do a better job of drying my hair than a regular terry bath towel. I tend to have trouble wrapping smaller towels around my head and having them stay in turban style, but this is workable for me. I find that this cuts drying time for my long, plentiful hair, especially when I pat dry sections of hair after wearing it around. You can machine wash these, but it's best to avoid both fabric softeners and the dryer with microfiber, so I hang dry after washing.
I would recommend these towels to... someone with long hair... anyone who avoids using the hair dryer... someone concerned with the health of their hair... as thoughtful gifts.
Where to Find:
Various other Online retailers
Disclosure: I purchased these products myself and have shared my honest opinion.