My could manicure obsession continues! This time I switched the color layering up by offsetting the "bumps" of the clouds. It's a subtle difference but I like it!
For this manicure I used a base of ILNP Dreaming in Violet, my one Pantone orchid-inspired polish... as of yet! This is a really nice pinky-purple holographic polish. It is linear, and stronger than what my photos show, of course. While Dreaming in Violet's formula is very good (I only needed 2 coats!) there was just one thing I was let down about...
This polish contains tiny pink flakes. You can see a hint of them in the bottle and they sparkle beautifully as you're applying the polish to your nails, but once that polish is actually dry, on your nail they disappear completely. I tried different types of lighting, angles, and so on, but only saw the holographic sparkles. I'm sure that the pink flakes do have a purpose in the overall color of the polish, but it would have been nice to see them!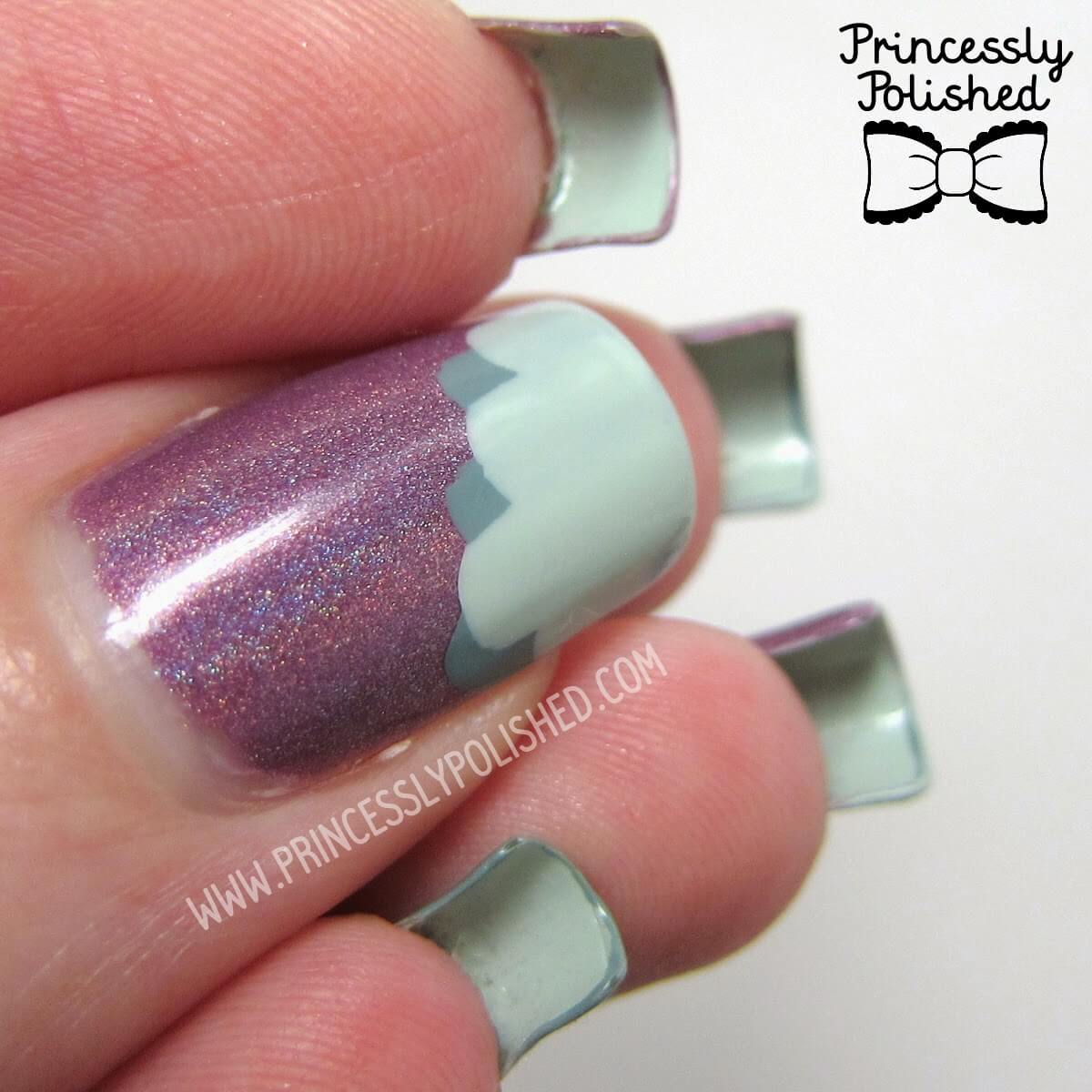 My other two nail colors in this manicure are from Zoya. Bevin is the darker sage green color on my pinky nail and peeking out of my clouds. Neely is the pale green, which I also used to polish the undersides of my nails. Used like this they both took 1-ish coats in the clouds, having some touch ups. I used 2 coats of Neely under my nails. The formulas on these cremes are very good!
I haven't ever been let down wearing ILNP and Zoya, and these nails were no different. I found them to be very pretty and calming! Oh, and I have one of those great moments with this manicure: someone asked me if these were my nails (not falsies!) and then if I painted them. To me that is the biggest compliment! Fellow nail princesses, you know what I'm talking about, right?