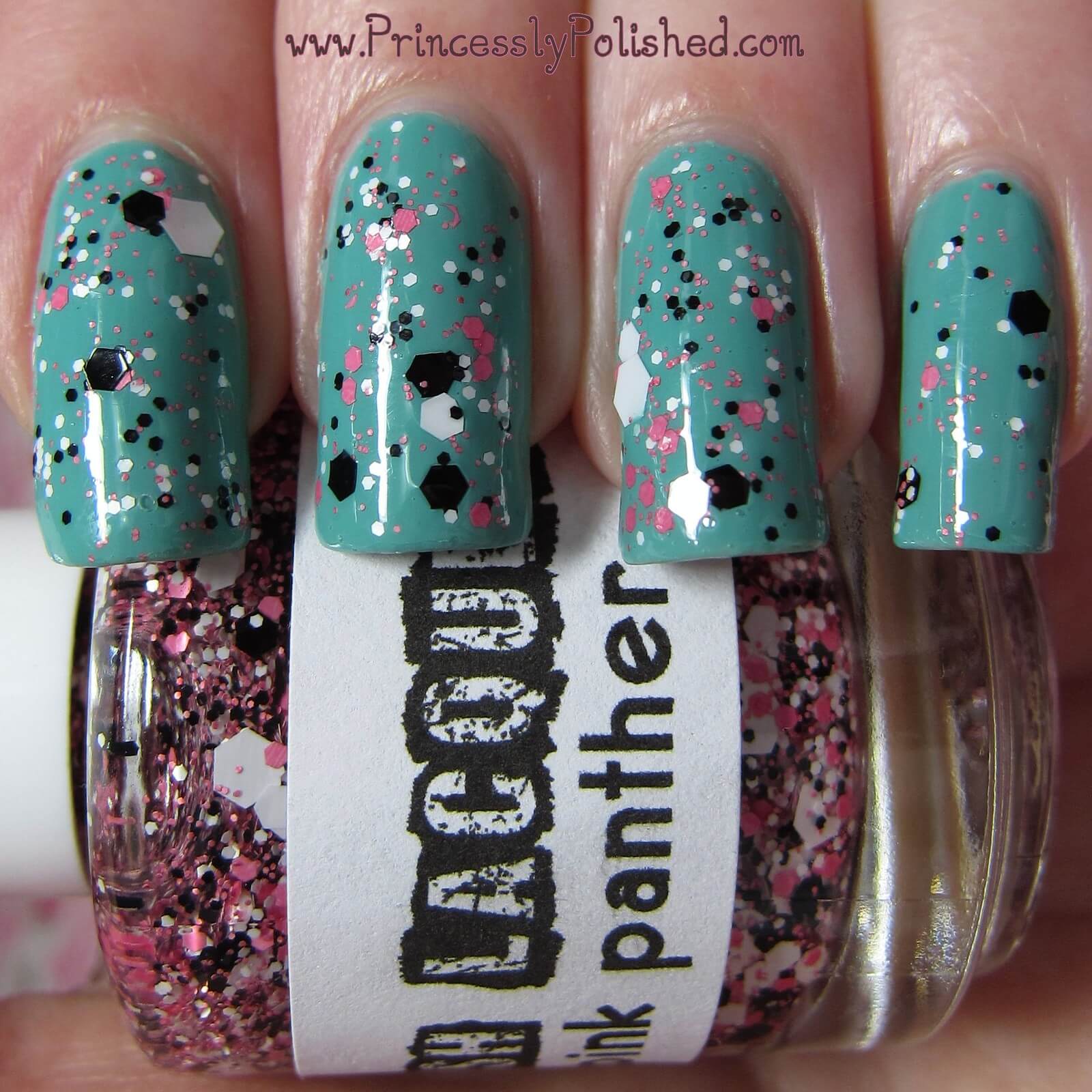 Hello, princesses! Last week I had very little energy and motivation for painting my nails. Fortunately there was a side benefit to that; I picked a manicure that I could wear all weekend. I think this resulted in an awesome combination! This is one coat of Lush Lacquer Pink Panther over Zoya Wednesday. Both were sitting in my untrieds - don't they look great together?
Zoya Wednesday is my kind of green, so I love this creme polish, which does dry a little darker than it looks in the bottle. It dries shiny without a topcoat but it had a few bubbles in it - odd! It seemed a wee bit thick so maybe some thinner is all it needs. It's super opaque at two coats and wears like iron. The only downside is during removal my skin was stained green, and the "green thumb!" I ended up with wasn't nearly as beneficial as you'd think.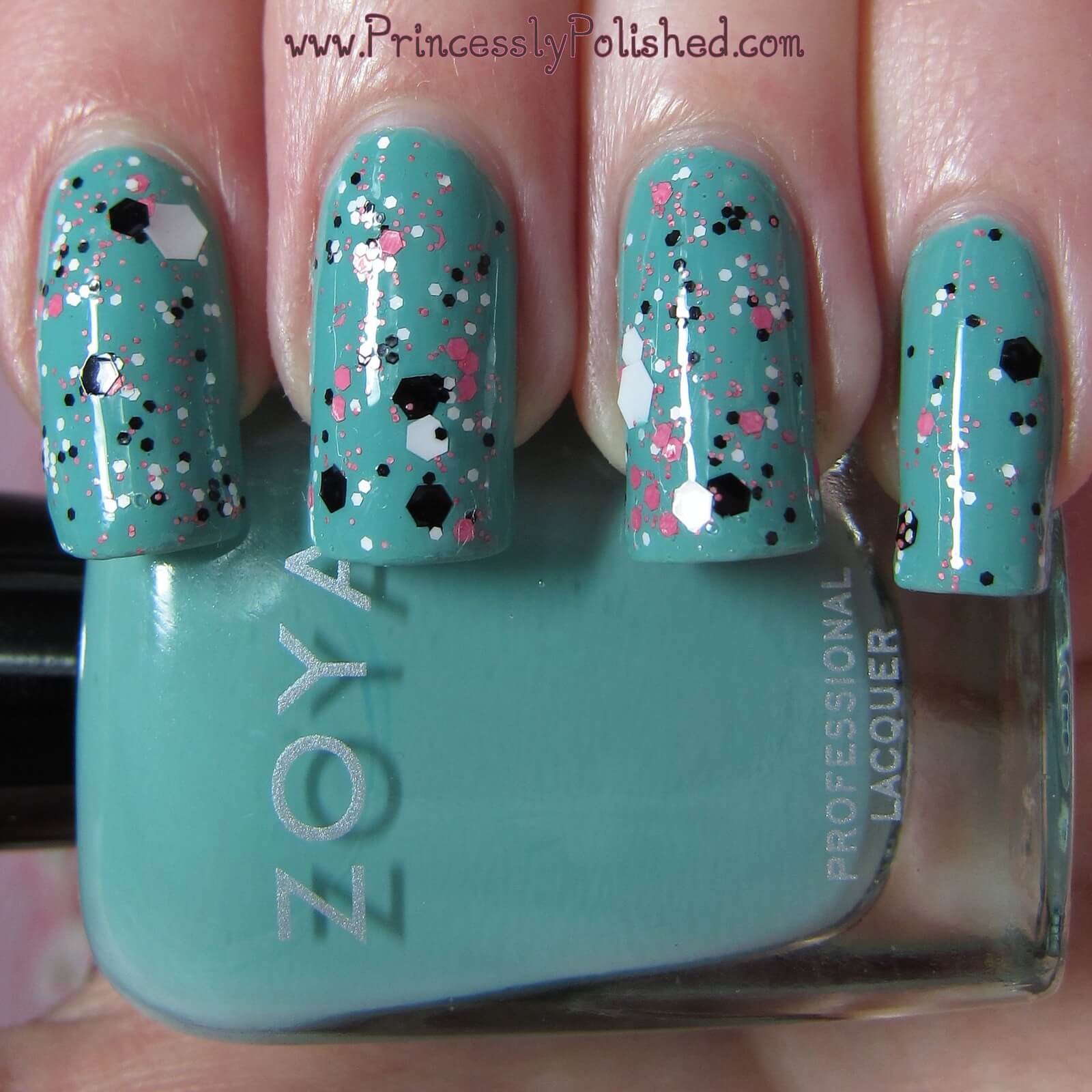 Pink Panther is a really nice glitter polish for layering. I was feeling a bit glittered-out, but the combination of matte hexes ended up being a good palette refresher. It is a fairly simple polish but the mixture and colors are just right. Coverage was very good at one coat, it was completely smooth under regular topcoat and removal was easy. I'm really glad that I bought it!