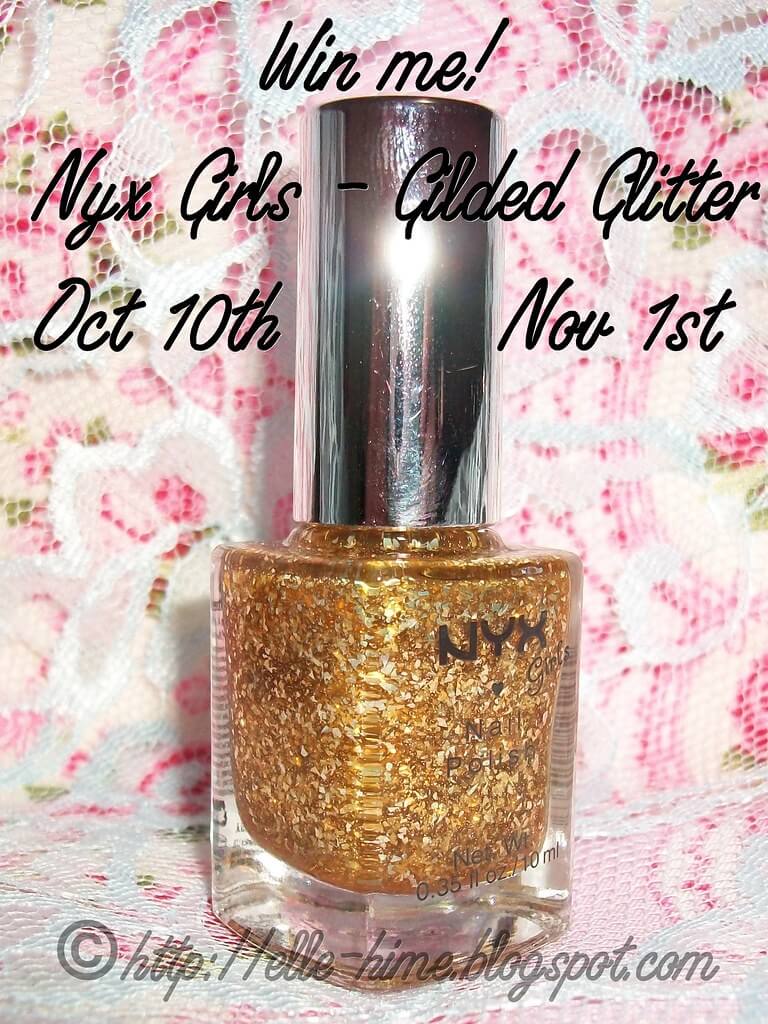 A picture is worth 1,000 words!  You can even click this one to see the flake-glitter goodness up close.  That would be Nyx Girls nail polish in Gilded Glitter.  Now that you're drooling, here are the details.
   First off, wait, a giveaway already?  Yes, already.  For one, I was invited to join Rafflecopter, which is the bestest way to run a giveaway on a blog EVER.  (Prepare to be blown away if you have not used it before.)   For another, I was searching for a silver glitter nail polish *just like Nyx Girls Gilded Glitter* in silver.  It is my dream polish, but I can't find one!  So I'm hoping someone will notice what I have in gold, and point out a silver version to me.  =D
  This might not be the biggest giveaway ever but I hope you all enjoy it because I am psyched about it!  More details, a swatch of the polish, and the amazing Rafflecopter Giveaway Entry System after the jump!